Jeff and Kelly
They're getting married!
It's true! September 5, 2015 will be a Labor Day of love.
Here you'll find information about hotels, transportation, the bride and groom, and the wedding.
We look forward to seeing you!
---
---
About Kelly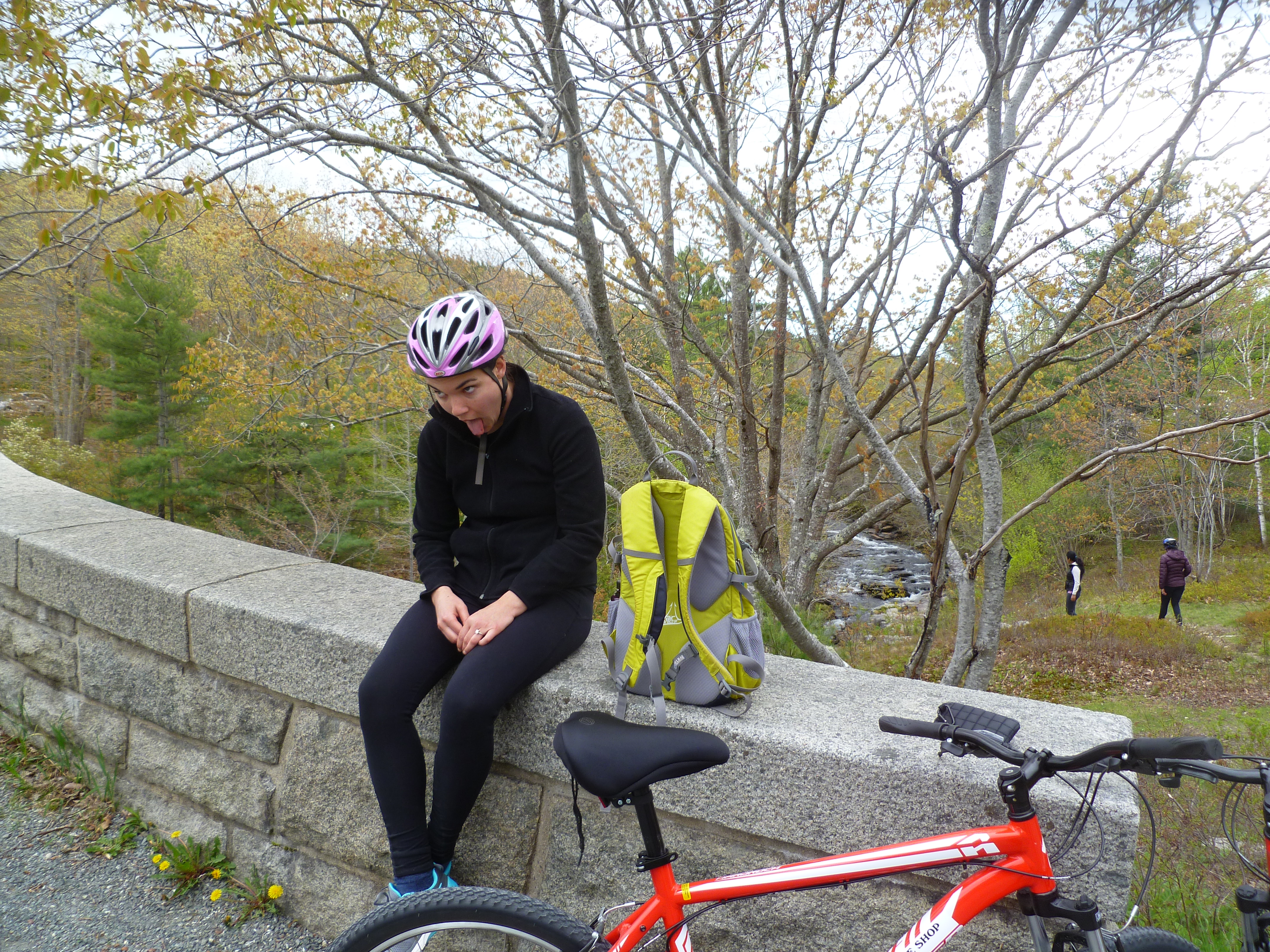 Kelly has always been a stubborn, passionate woman set in her ways. From learning how to knit to Santa Cruz naked runs, Kelly has always been, um, an odd human being - no don't say that. What are you writing? When it was time to relax after commuting three years for a masters, Jeff talked her into adopting what would become a 76 pound dog named Layla. Now she's learned how to jam and pickle random things, aka turn the apartment into the rain forest. Life has been a series of bumps, swerves and unexpected dips in the road, but Kelly keeps at it. She couldn't have done it without her incredible supportive mom, Kim, and sometimes grumpy, but always there, brother Logan (fondly referred to as Old Man Logan). They have always been her rocks. Now, with Jeff to add to her support system, she has a tri-pod of rocks. (Ok, not great metaphor). But these three people serve to keep Kelly's head high with a smile on her face. Today, Kelly is a 5'8" 5'6" Sebastopalian gone San Franciscan, in love with life and ready for the next chapter.
---
About Jeff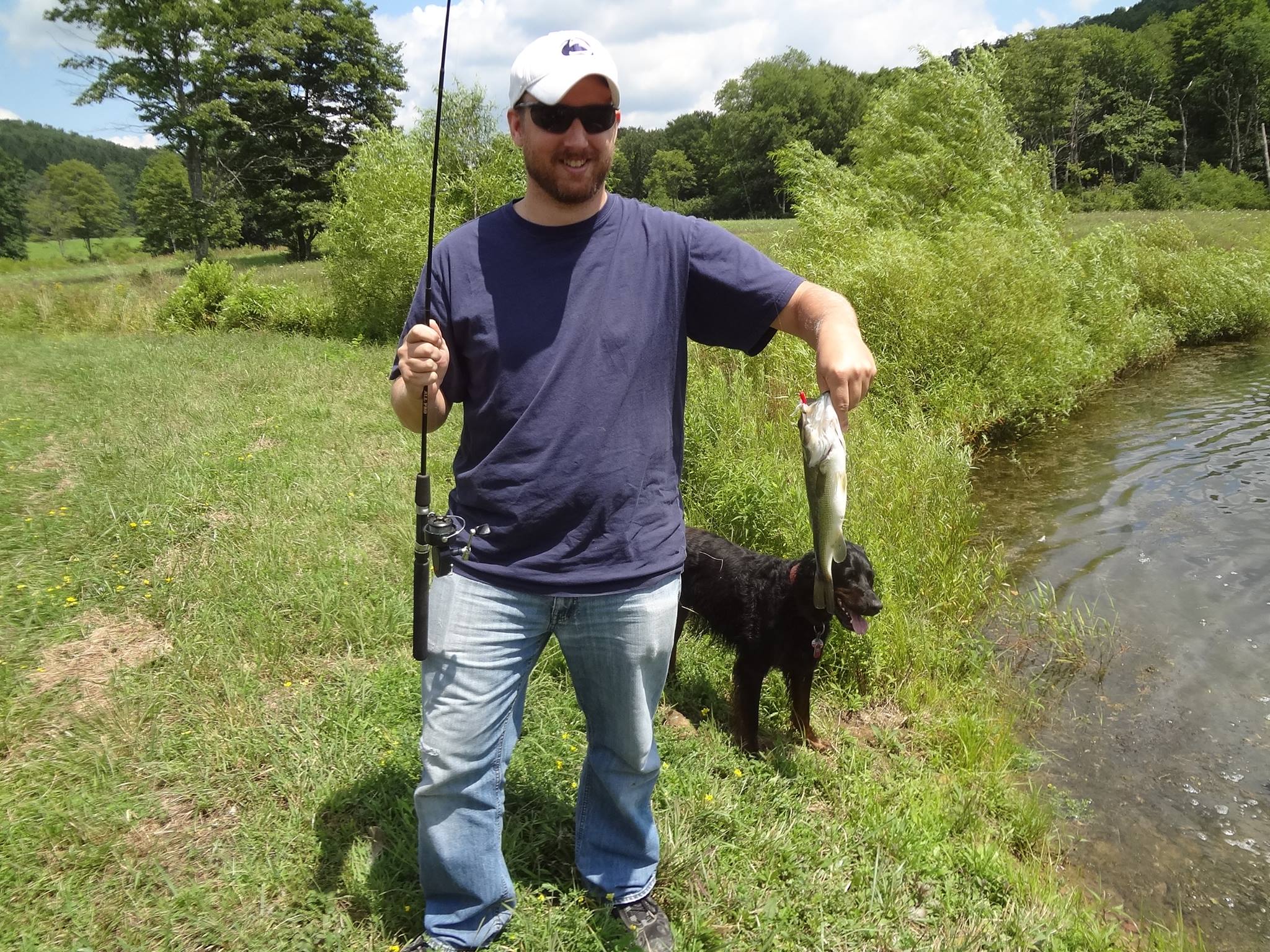 Jeff is not a California native, and in many ways, he is still getting used to it here. For much of his family and many of his friends attending the wedding, it will be their first time to visit him here! He didn't really like introspection when his 10th grade teachers forced it upon him, and he still doesn't, so his bio is much shorter than Kelly's.
---
How they Met

Their first 3 dates:
Before we started dating, we "met" online. Jeff remembers seeing Kelly's profile and sorting her to his "maybe" pile! (The website said she was located much farther away than she really was, and she lied about her height). Then, however, she totally redeemed herself with a pun about Jeff's Czech heritage ("Chech me out!").
All night at Hopmonk Tavern. Jeff had just traveled to Sacramento that day to buy his Jeep (which turned out to be a lemon, unlike Kelly), and left his driver's license there. Kelly remembers being totally impressed that he kept his cool after discovering he had no license.
A lecture about the Mars rover at Santa Rosa JC followed by sushi and drinks. This is the moment Kelly knew - she could really see herself falling for a nerd with a patchy beard - and Jeff thought it was totally cute that she snorted every time she laughed.
Something simple: a movie. But, it led to their first kiss - and the rest is history!
---
Bridal Party
Information about the people who have to dress alike and attend the dress rehearsal.
Katie Pool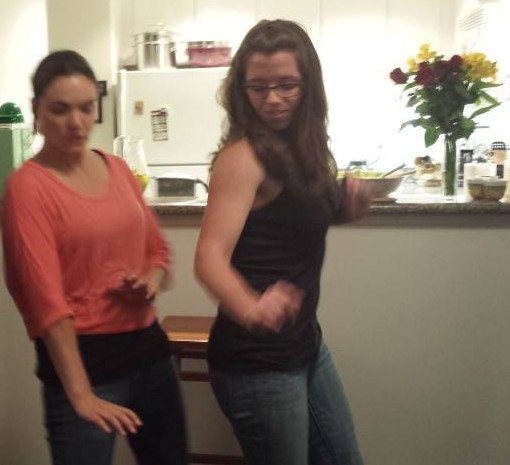 Known for her book collection and chocolate cookies, Katie is a woman for the history books. Katie is getting her Masters in Social Welfare in L.A, with already two B.A.'s in Psychology and Theater Arts. Katie's goal = make the world a better place. Katie and Kelly met freshman year during an interview. They were interviewing for the same job. Unknown to both Katie and Kelly, there was more than one position. A few weeks later, they reunited at the job's orientation and overnight became competitors...competitors for the same shifts. It was only a year later that they became real friends over late night baking, boy gossip, and of course, Guinness. They may have been 19, but moving on....Katie introduced Kelly to good hiking trails, cookies, and darts. Kelly tried to introduce Katie to healthy baking (the cookies didn't always need to include Crisco in the recipe), but failed. Despite Katie now living in L.A. and Kelly in S.F., they keep going with fits of giggles and incredible support. To tell it how it is, Katie told Kelly the other day "I am smart, I am a smart woman". Despite some of you thinking that that's a normal sentence to say, Katie reminds Kelly that women can be smart and damn proud of it.
---
Karleen Beaver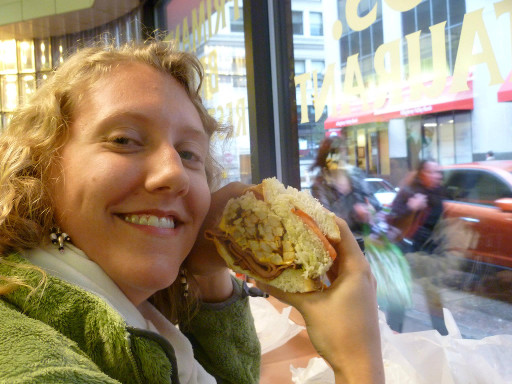 Karleen Beaver, formerly Karleen Meadows, is Jeff's younger sister by four years. To have Jeff tell it, she is the family favorite. Kelly would agree. Karleen is a wonderful, cheerful person whose love of family and faith guides her through life. To highlight this particular powerful combo, she was guided to her to her husband, Josh at a church retreat and they have been inseparable since. Having been married for about a year, Karleen and Josh have been a great example for Kelly and Jeff so far. Except for the initials getting confusing every once in a while. Josh and Karleen are quite a couple with their dog, Ginny. This trio are regulars on the trails of Raleigh, NC, sometimes with Ginny making a break for it. Their beer is also something to speak of, in particular their Georgia Peach Wheat Ale. It'll take some coxing, but fingers crossed, some might make an appearance at the wedding.
---
Matt Wolfinger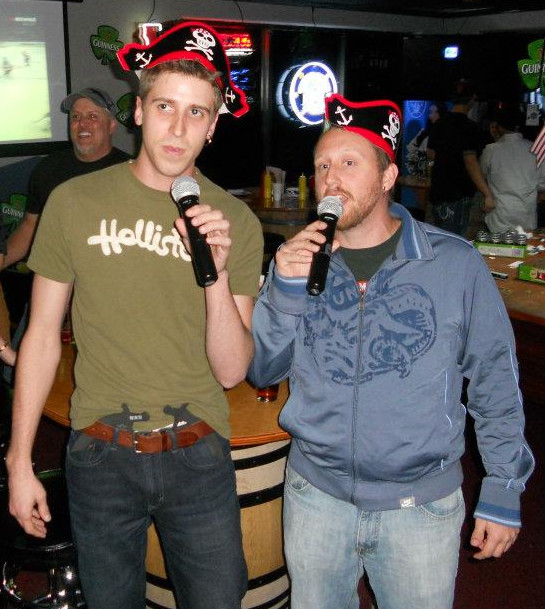 Matt and Jeff have known each other for over 20 years, having met in third grade. And yes, there is photographic evidence that at one point in time Jeff was taller than Matt. Whether it was fate or friendship or a combo of the two, Jeff and Matt stayed close going to the same middle school, high school, and rooming together at Penn State. When Jeff moved to California, Matt followed. The two were roommates for over 7 years. Only when a girl came into the picture, did things change. To have Kelly tell it, it was more fun and cleaner living with both Jeff and Matt, than just Jeff. Matt is an avid video gamer, mountain biker, and Steelers fan. He is Layla's favorite uncle, her only uncle, but still her favorite. Matt will always be part of the Jeff, Kelly, and Layla clan, whether he likes it or not.
---
Alex Dunseth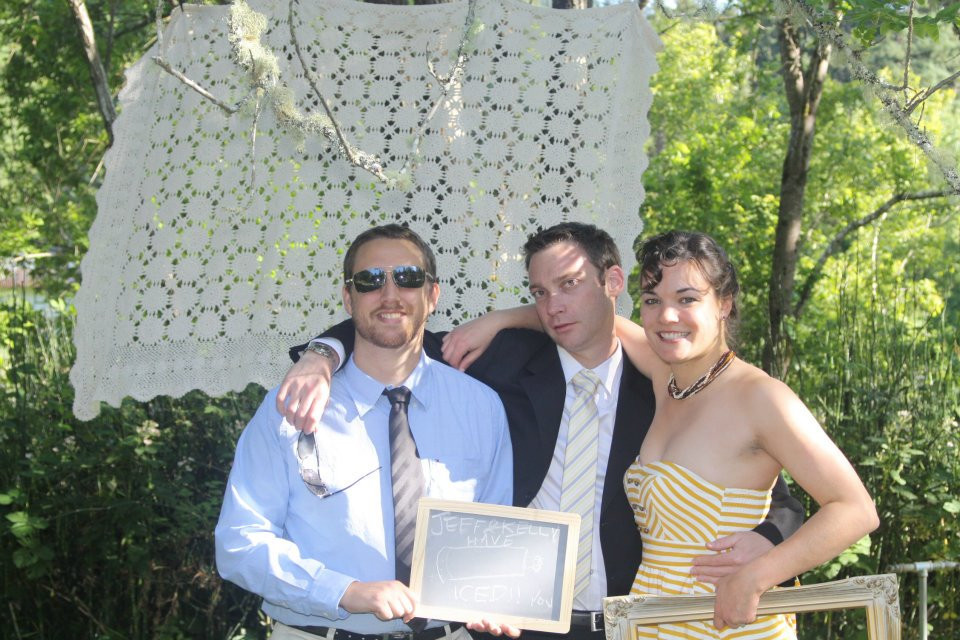 The muscle of the group, Alex is all dude. He is that guy in the Old Spice commercial with the Chevrolet Silverado, hot woman, and six pack. He makes rooting for sports a sport in itself. He can make an outing to an In-n-Out seem like an epic trip with bad country music singing and drunken debauchery. And of course, he will be the one searching for the keys to the limo-sized golf carts the night of the wedding. Oakmont, be warned. But to sum it up, Alex is the warmest hearted man you'll ever meet (he won't admit it, of course). He and his fiancée, Caitie, make a great team as they thrive in San Francisco. The two helped Kelly and Jeff get acclimated to the city with mornings filled with mimosas followed with hangover naps. Alex, known to most as Dunseth, needs no more explanation. You'll know it when you meet him.
---
Logan Sepich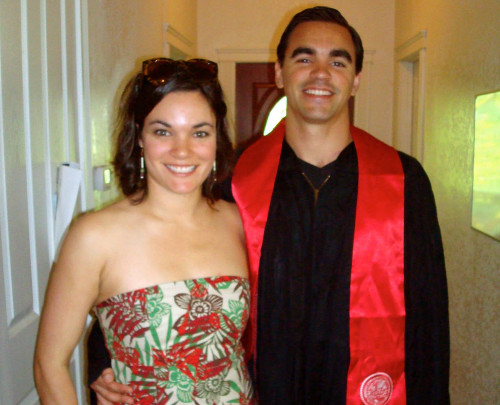 A Californian turned Texan, Logan is Kelly's younger brother, known to some as 'Old Man Logan'. A man of few words, Logan knew the word 'no' from a young age. Want to go on a hike? No. Want to smile for the camera? No. Want to call Jeff brother-in-law? Heck ya. Logan is a good judge of character and speaks his mind, never passing up a moment to call Kelly out for her mustache or bad choices in men. But Logan welcomed Jeff into the family without a second thought. The two share a love of animals and all things engineering. Logan has a mechatronics degree from Chico State and is actively pursuing an account manager role with Minarik Automation and Control in Dallas, TX. He and Alena along with two cats, Scruffy and Autumn, make up a great family.
---
Venue
Located in the heart of the Wine Country, the Oakmont Golf Club is just one hour north of San Francisco and ten minutes from downtown Santa Rosa. Nestled under willows and oaks, it offers panoramic views of the Mayacama Mountains and Mt. Hood.
The ceremony will take place at the 18th hole in front of a pond about 250 yards from the clubhouse at 4:30 pm on Saturday, September 5, 2015. Guests can either walk down to the ceremony from the Clubhouse or take the extravagant "limo" golf cart. Guests will be seated under shade trees. Because September weather is unpredictable, however, please feel free to bring an umbrella and sunglasses. We promise to have a short ceremony!
The reception will be held in the golf course clubhouse. Appetizers and a full bar will be available. Dinner will be served shortly thereafter with dancing and sappy speeches to follow.
For those driving to the wedding, there is a parking lot in front of the golf course and free parking on the street. The Golf Course has confirmed that cars can be left overnight if the need arises.
For those not driving in, carpools and taxi cabs can be arranged. We are also planning to provide a shuttle service to and from the venue, but specific details have not been worked out yet.
---
Lodging
We have reserved a small block of hotel rooms at the Flamingo hotel (ask for Alisha Rodrigues). The cutoff date is July 3! Here are a few area hotels.
---
Itinerary
Thursday, September 3: Wine tasting! We'll visit a winery that's inside a castle!
Friday, September 4: Recovery and Rehearsal. Kelly will be reading and ignoring the art of zen. Jeff will be ignoring all the instructions during the rehearsal, further exacerbating the previous situation.
Saturday, September 5: WEDDING! We don't begin until 4:30 PM, so please feel free to explore the area before we get started. We'll take wedding photos at 3, which requires a round of alcohol at 2:45.
Sunday, September 6: Go home? Monday is a holiday, so we'll probably have some brunch together or something before we head off to our honeymoon.
---
RSVP
Invitations have been mailed! RSVP by email to ksepich@gmail.com.
To make RSVPing more interesting, please include the name of a song you'd like us to play at the wedding. It could be a song you feel suits our personalities or one you think would complement Kelly's bad dancing.
Cheers!
PS: This is not Google+! Please refrain from inviting a plus-one unless prior arrangements have been made with the bride and groom. We apologize for not being able to invite everyone.
---
Wedding Registry
We have registered at several stores, but to make it easy, we've created an aggregate registry at Amazing Registry.
Wedding Map
Many visitors will be new to the area, so we created an interactive (and pirate themed) map to help y'all out.